About Medical Outsourcing Solutions in Sycamore, IL
---
Medical Outsourcing Solutions (MOS) was started in 2002 with the purpose of assisting medical professionals in their efforts to add ancillary imaging services to their practices with little or no upfront cost. Sibling company Medical Outsourcing Solutions, Inc. similarly provides medical imaging expertise but is centered more so in the hospital based setting. Today MOS service physician practices, clinics, and hospitals in Indiana, Illinois, and Iowa.
Providing a "turn-key" solution for any imaging service desired, MOS will provide the equipment of choice, experienced staff, and all oversight necessary to commence services. Additionally, any of the components (staffing, consulting, accreditation, etc.) can be provided as needed.
Services can be fixed, remaining on-site on a full time basis, and thereby enabling greater flexibility of scheduling or mobile, where the equipment will arrive with the technologist on scheduled service days.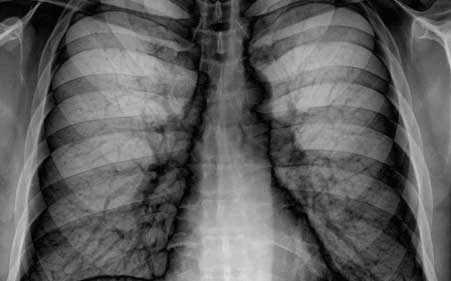 Testimonials
My experience with MOS can be described in one word: easy. This company takes the reins of the Nuclear Medicine department and from the beginning, you never have to worry about anything.
My hospital holds its own Radioactive Substance license and MOS does all the work for that. I just forward the e-mail I get from the state when it's coming due and they e-mail back that they are already on it!
Our technologists know what to do. They are all fully trained and thank goodness for that as I am not a Nuclear Medicine technologist. The supervisory team reaches out any time we need to potentially adjust the schedule for vacations, so nothing is a surprise and everything goes smoothly.
Everyone throughout the company has been a pleasure to work with and always positive.
Anytime I have a question about anything, I know I can reach out and someone will get me the answer quickly.
We just had a recent inspection from IEMA and the men doing the inspection were new, so they were extremely thorough. They were very impressed with our program here, which I accredit all to MOS.
I have worked with two other companies in the past and I can say with all honesty that I have never had better service and communication than what I have with MOS.
Imaging Supervisor, Hillsboro Area Hospital Trinity Flowers,
---
Linda is such an asset to our facility, she is very knowledgeable about everything from state and joint requirements to procedures. Most days of the week she juggles multiple scheduled exams – often times 5 or more scheduled stress tests per day - and still manages to field add on ER or IP when needed. Patients have nothing but great things to say about her and she goes above and beyond to care for them. A few months ago we had a study ordered by one of our physicians that we have never done and I believe no one else on your team had performed. The physician was adamant that this study was needed. Linda did some research and was able to get the study done, pleasing the physician and patient. We very much appreciate her dependability, knowledge, professionalism and bright, positive attitude.
We appreciate Amanda as well. She does not spend as much time with us as Linda but when she is here, she has done a great job. She is able to pick right up and knows the work flow and how our facility operates even though she's not here all the time and she takes great care of our patients.
MOS has great organization where all of the books are concerned, from logging studies to state requirements – I feel the team at MOS do an awesome job and we are glad you're a part of the JCH team, helping us provide such quality care to our patients. I would gladly recommend MOS to any facility in need of nuclear services.
Thank you for all you do!
Director of Imaging Services, Jearsy Community Hospital Shaelynne Kirkendoll, RT(R)(M),
---
MOS is the real deal! Not only do they have Professional Nuclear Medicine Technologist with great skill sets, but they are easy to communicate with and all the MOS staff are very friendly. MOS abides by HFAP and IEMA standards and I am never worried when it is time to be inspected. You won't need to worry if you have MOS for your Nuclear Medicine vendor.
Director of Imaging Services, Salem Township Hospital Crystal Hicks BS, R.T.(R)(M);RDMS,RVT,
---
I can't say enough about Anna with MOS. She is knowledgeable, friendly, and a hardworker. She even has trouble shot some issues we were having with our EHR. She is always there to answer questions and keeps a smile on her face at all times. The Radiologists have complemented her imaging and I have never had to defend her to them. Scheduling has been simple and, even with Iowa's winters, she's here when she needs to be. MOS has been a great company to deal with as they keep up on regulations, update licensing, and billing in complete and accurate. It's been a pleasure to work with this company and I highly recommend them.
Radiology Coordinator, Virginia Gay Hospital Monica L. Stark RT(R)(CT)(BD),
---
We have been with MOS since February 1, 2016. They have taken care of everything, we just provided a room. MOS provides service two days a week, Wednesdays and Thursdays. By providing service two days in a row we are able to offer thyroid studies to our patients.
Lori, Bill, Anna and everyone at MOS has been great to work with. MOS takes care of all QC monitors and regulations with the NRC. This makes my life so much easier.
Anna Delagardelle is our Nuclear Med Tech from MOS. We are fortunate to have her at Washington County Hospital and Clinics. Anna is knowledgeable, personable and has great customer service skills.
Thank you Medical Outsourcing Solutions for all you do.
Radiology/Cardiac Rehab Director, Washington County Hospital & Clinics Denni R. Brown,